Last week, American automotive giant General Motors (GM) announced that production would be halted at numerous plants, with 14,000 jobs being slashed across the North American continent. The reductions are part of a massive restructuring that will cost up to $3.8 billion as the company braces for an eventual downturn in consumer demand.
Just a decade past the beginning of the automotive industry crisis in the larger Great Recession of 2008, when massive corporate restructuring, layoffs, and halted production was common to hear on nightly news cycles, Americans begin grabbing anxiety pills and wailing against the loss of so many jobs considering the U.S. is enjoying its best economic conditions since the late 1960s.
The Detroit automaker's decision will stop production at plants in Ohio, Michigan, Maryland, Ontario, and at two additional plants outside of North America by the end of 2019. The company, however, has yet to confirm if they will close for good, which could be a vital key to the end of the current situation.
Furthermore, GM plans to cut 15 percent of its salaried workers, resulting in a 25 percent reduction of its executive ranks, roughly 8,100 white collar positions, and more than 6,000 factory jobs. This, of course, happens just as the U.S.-Mexico-Canada-Agreement (USMCA) was signed by President Donald Trump, Prime Minister Justin Trudeau of Canada, and outgoing Mexican President Enrique Peña Nieto, which established that a larger percentage of automotive parts in an American-branded car must come from the domestic continental market, limiting components and assembly from foreign countries outside the scope of the agreement's signatories.
Trump called the "repeal and replace" of the 24-year-old North American Free Trade Agreement (NAFTA) a "groundbreaking achievement." Nevertheless, this will have consequences on the American auto industry, with four broader measures of reform being put into place.
According to Industry Week's report on the tariff impacts, NAFTA required automakers to use 62.5 percent of North American-made parts in their vehicles to pass without duties being levied. The USMCA increases that to 75 percent by 2023, which is aimed at incentivizing companies to increase the amount of parts they use from the three-nation agreement in their cars and light-duty trucks. Light-duty trucks are also a vital key to the solution of the situation here.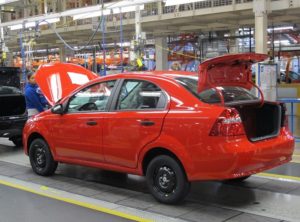 Moreover, the signed, but yet to be fully approved, USMCA also mandates that automakers manufacture 40 percent of their vehicles in facilities where assembly workers are earning at least $16 an hour, per U.S. currency conversion rates. This places a big burden on Mexico where wages per hour in the manufacturing and automotive sector are even lower than in China, in some cases. While this could shift a number of workers and plants back into the U.S., the new trade agreement also dictates that the Mexican government must allow workers to form collective bargaining units, supporting a more union-friendly regulatory environment. Therefore, reform could lead to better wages and more jobs in the Mexican automotive industry after a while.
Lastly, the agreement includes side letters from the U.S. to the Mexican and Canadian governments "promising exemptions from potential future tariffs imposed by the U.S. on some motor vehicles and auto parts, specifically 2.6 million Mexican-made passenger vehicles, all Mexican light trucks, and [U.S.] $108 billion and [U.S.] $32.4 billion dollars worth of auto parts from Mexico and Canada, respectively."
The aforementioned provisions should increase production costs for North American automakers. As well, considering the agreement will lead to automakers manufacturing more car parts in North America, reliance on inexpensive parts sourced from overseas will decrease, driving up production costs.
When it comes to how GM and other large automakers dealt with this decision, they relied on something else that has been changed by the Trump Administration.
In 2012, then-President Barack Obama introduced new standards with help from the U.S. Department of Transportation (DOT) and the U.S. Environmental Protection Agency (EPA) to increase fuel economy to the equivalent of 54.5 miles per gallon for an automaker's fleet of cars and light-duty trucks by Model Year 2025. The initiative was said to save "$1.7 trillion at the gas pump and reduce U.S. oil consumption by 12 billion barrels," in average fuel savings over the lifetime of a vehicle, according to a White House press release. "For families purchasing a model Year 2025 vehicle, the net savings will be comparable to lowering the price of gasoline by approximately $1 per gallon," it read.
At that time, the Obama Administration argued that requiring more fuel-efficient vehicles on the road would improve public health, combat climate change, and save consumers money at the pump. What it would do as well, is change the entire automotive industry.
The same year, Chevrolet, in a joint venture with GM and the Obama Administration, unveiled the hybrid electric plug-in Volt and its gas-powered sister car the Cruze. Although the Volt's production was already planned by GM, it received a lot of support by the federal government, which led to its comparison as an Obama "legacy item." After all, then-President Obama said after his second term in office ended, he'd buy one.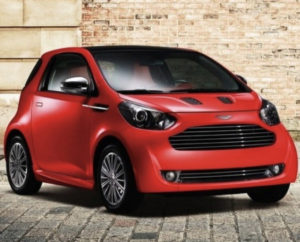 Now that Chevy was selling the fuel-efficient duo, they could continue to sell trucks as the fuel efficiency over their range of cars would go down. This is also why, over in Europe, Aston Martin launched the horrific Cygnet, which was a Toyota iQ with the Toyota badges ripped off and Aston Martin badges stuck on with chewing gum. It's tough to balance a range of V12 grand touring cars, which led to abysmal sales numbers for the British brand. Now, Aston Martin as a bicycle company, and no re-branded Japanese micro car.
The Volt, with a range of over 200 miles on one charge, was second in the market with the models from Tesla with range longevity. The Volt also had 149 rampaging Detroit horsepower, a vast arsenal of electron-based power compared to the Toyota Prius' feeble, anemic stable of just 121 horses. But, that would not satisfy consumers.
Although the Obama-hailed Cruze and Volt were now donning the designation of "car of the future," both it and the Volt never caught on in the American market. In its eight-year run up to 2018, the Chevy unloaded just 147,081 Volts, per GM Authority. Meanwhile, in Canada, after just five years of sales, the Volt sold just 14,535 units.
Apart from consumer demand, one other thing that has changed since years of America's transition from Bush to Obama is that the price of oil fell dramatically. Therefore, now that gas is around about $2.50 in most of the contiguous United States, Americans are able to drive what they wanted to in the first place – Chevy Suburbans, Ford Explorers, RAM 1500 pickup trucks, and awkward-looking crossover vehicles.
The Volt and its failure-ridden sibling the Cruze was too expensive, heavily subsidized by an environmentally-aggressive government, and Americans just did not want them – not a recipe for success as a big-three automaker.
The public wants SUVs and pickup trucks, marks of middle-class wealth and suburban utilitarianism. Presumably, red-blooded Americans are still incensed with men in flannel shirts that went out on the weekends with their manly dog riding shotgun in his pickup truck to go chop wood in the forest somewhere, for some reason.
Regardless, in the bellows of Trump's "Make America Great Again" slogan-turned-strategy, GM's move to cut production of a loathsome set of passenger cars and fuel-efficient eco-mobiles  did not seem to sit well with the commander-in-chief.
Trump and Trudeau, who have fought one another on trade duties for months, joined in admonishing the automaker's decision.
"I am not happy," Trump told reporters on the White House lawn one Monday afternoon, according to a report from CNBC. He added recently that GM could replace production, saying in a report from Business Insider, "it's the Cruze, Chevy Cruze. It's not selling, but hopefully she's going to come back and put something."
On Twitter, President Trump aired out his sentiment for the company's management who he referenced earlier, GM CEO Mary Barra, too.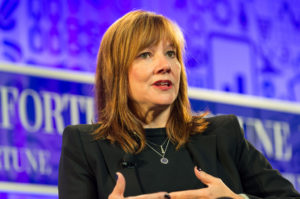 "You know, the United States saved General Motors. For her [GM CEO Mary Barra] take that company out of Ohio is not good. I think she is going to put something back in soon."
Canadian Prime Minister Trudeau took to Twitter with a less harsh sentiment.
"Yesterday, I spoke with @ GM's Mary Barra to express my deep disappointment in the closure." 
Nevertheless, The Wall Street Journal reports that GM warned the Trump Administration in the past that tariffs on vehicle imports and material would hurt its competitiveness in the global market, "cost U.S. jobs and result in 'a smaller GM.'" The trade war between U.S. economic allies has led to higher manufacturer costs, which have lead to higher prices for consumers. Thus, as GM predicted, it crashed car demand, which, the company warned, could lead to job losses at automakers and parts suppliers.
However, the loss can also be largely attributed to the fact that the Volt was built for a world that just does not exist anymore.
During the economic downturn, Americans were told by their leaders that $5-per-gallon prices at the gas pumps were here to stay, an aggressive environmental policy from the world's governments was to dictate the future, and we were past the days of throaty-sounding, large displacement V8s and using big, four-wheel drive, off-road-style SUVs as shopping trolleys and talking children to school in the morning. Or so we thought?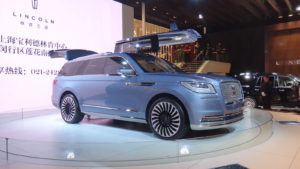 Based on recent heavy investments by GM, as well as Ford, Fiat-Chrysler, and other automakers in Europe, consumer demand for crossovers, SUVs, and trucks has risen as the appeal of traditional passenger cars and the much-hyped, fuel-efficient cars of the future wanes and companies decide to ditch production models. In a world with cheap gas, people love SUVs, even outside the U.S.
The top five best selling cars in America in fall 2018 as stated by a Capital One study were:
1. Ford F-Series: 81,839 sold
2. RAM Pickup: 49,912 sold
3. Toyota RAV4: 42,222 sold
4. Honda CR-V: 34,610 sold
5. Nissan Rogue: 33,400 sold
In fact, 17 of the top 25 best-selling cars in America are big, thirsty, four-wheel drive vehicles. On November 28, 2018, GM also announced they would end the production of Chevrolet's Impala, Cadillac's CT-6 and XTS, and Buick's Lacrosse, also slowing in the passenger car market as consumers in many first-world countries begin to lean towards SUVs and crossover models.
Again, those were for a future world that exists no longer.
The U.S. left the Paris Climate Accords, but probably because we did not want to give up our way of life, using driving as an expression of ourselves and what we decide to buy – Corvettes and Jeeps fit some, while minivans fit others. Nonetheless, environmental standards were far down on the list of consumer demands, and still are, apparently.
So how does the job loss factor get solved? Give Americans and other trading partners what they want – light-duty trucks.
Trucks and SUVs are not just for Johnny Hillbilly anymore. More and more luxury pickup trucks are being offered by at least half a dozen manufacturers, foreign and domestic, with buyers increasingly shelling out $70,000 to $100,000 and more for models loaded with trim and options upgrades. In comparison, a fully-loaded Mercedes AMG E43 high-performance luxury sedan is about $70,000. So, pickup trucks and SUVs are also cutting into the luxury passenger car market in the West as cheap gas and the deregulatory state reign supreme.
Consequently, these jobs are likely to return, maybe not all, but a good portion of them. At least for now, they do not seem to be jobs that have been lost to automation alone, but the ushering in of a future we were told was lost.