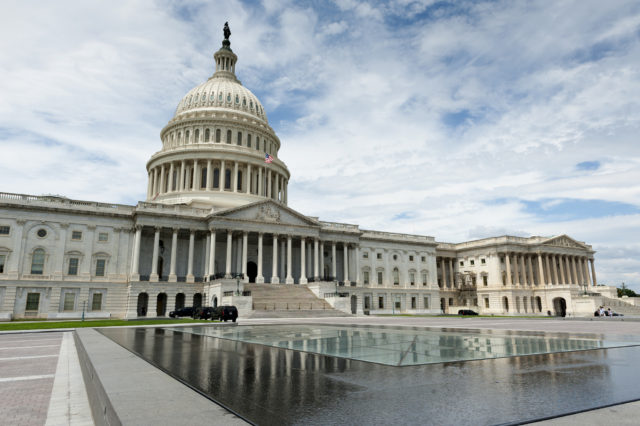 House Republicans passed legislation on Thursday morning reauthorizing the Foreign Intelligence Surveillance Act (FISA), a crucial element in the operation of the U.S. intelligence community, in a 256-164 vote. The legislation passed even though President Donald Trump was taking to Twitter to express his criticism of the federal government's surveillance program. The measure is now forwarded to the Senate for a final consideration and vote.
According to a CNN report, Republican leaders in the House, along with officials from the Trump Administration, believed the FISA reauthorization plan would pass, despite harsh opposition from both Democrat and Republican lawmakers. Members in the White House and law enforcement officials advised House lawmakers before the vote. President Trump tweeted early Thursday morning, questioning the controversial program. He tweeted:
"House votes on controversial FISA ACT today.' This is the act that may have been used, with the help of the discredited and phony Dossier, to so badly surveil and abuse the Trump Campaign by the previous administration and others?"  
Republican lawmakers have been working hard for the last few weeks to ensure the vote on FISA passage by combating demands for changes from conservatives and libertarian members of Congress. Following President Trump's tweet, Speaker of the House Paul Ryan (R-WI) spoke with Trump about his criticisms on the FISA vote, according to CNN.
Less than two hours later, President Trump tweet once more, seemingly walking back his earlier comments on the reauthorization of FISA. He tweeted:
"With that being said, I have personally directed the fix to the unmasking process since taking office and today's vote is about foreign surveillance of foreign bad guys on foreign land. We need it! Get smart!"
Just after FISA was voted to be reauthorized and sent to the upper chamber, Senator Rand Paul (R-KY), known for his staunch libertarian stances on surveillance issues, threatened to filibuster the bill. Paul tweeted:
"No American should have their right to privacy taken away! #FILIBUSTER" 
Senator Paul has been leading an effort, according to Washington Post, alongside Senator Ron Wyden (D-OR) for his own amendment to the bill when it reaches the Senate this week. Although some lawmakers have acknowledged and anticipated a debate in the Senate over the reauthorization of FISA, many Senators on both side of the aisle are in favor of the House measure.