Looks as if the weather intends to co-operate west of the Shenandoah for the 2017 RPV Advance at the Omni Homestead in Hot Springs, Virginia.  From Dave Reese over at CBS 9 in Charlottesville:
Since we're about 48 hrs from the event, here's our current #snowfall forecast for FRI afternoon/evening. Biggest takeaway: Better chance for accumulating snow S & E of #Richmond. Also, we'll watch for any trend to the NW, which is common for these systems. #vawx #Charlottesville pic.twitter.com/iGcEwjBO5J

— David Reese (@WXReese) December 6, 2017
While the snow totals west of Richmond appear to be increasing, the ground temperatures aren't guaranteeing that much of it will stick — a perfect December evening.
Points east of Richmond, on the other hand, can expect a bit of a snow squall that might make traffic a bit difficult for those in the James City/Williamsburg area.
For those who are debating whether or not to make it to the Omni Homestead this year, tickets are still on sale for an event that expects over 600 attendees from across Virginia, with hospitality suites from many of the prospective congressional and U.S. Senate campaigns in what remains the Republican Party of Virginia's single largest fundraiser of the year.
If you are looking for WxRisk.com's modelling on the weekend's potential for snow?  They are pegging it much lower, with a reliance on the European model showing a maximum for 3 inches of snow in the Tidewater with a mere dusting west of Richmond: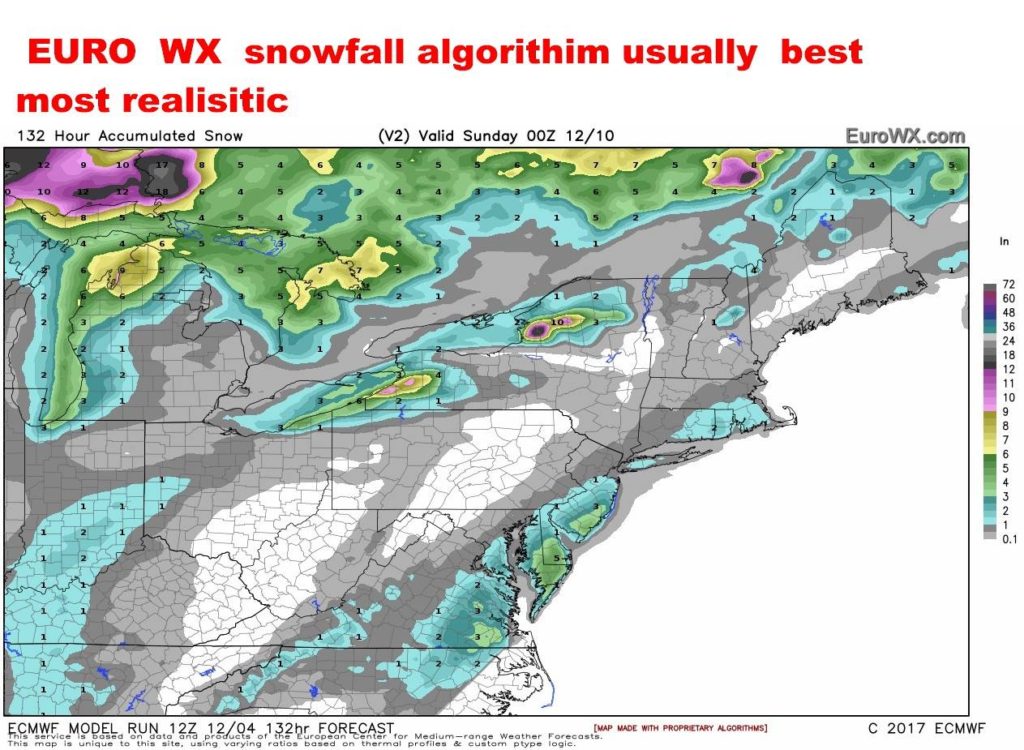 Obviously, stay tuned to weather reports for any serious changes (like some global warming) in the forecast.  As it stands today?  Looks like folks heading to the Homestead are in for a treat.