Following the nationwide backlash against Virginia Democrats and their support for a sweeping late-term abortion bill, one legislator that signed on is now recanting her position. Delegate Dawn Adams (D-Richmond) released a statement breaking with her party and explaining that she "made a mistake" because she "did not read a bill" she "agreed to co-patron."
The bill in question, H.B. 2491, introduced by Delegate Kathy Tran (D-Springfield), would repeal restrictions on third trimester abortions, allow abortion doctors to self-certify the necessity of late-term procedures, eliminate informed consent requirements, repeal abortion clinic health and safety standards, permit late-term abortions to be performed in outpatient clinics, remove ultrasound requirements, and eliminate Virginia's 24-hour waiting period.
"I made a mistake, and all I know to do is to admit it, tell the truth, and let the chips fall where they may," Delegate Adams said. The freshman Democrat added, "I do my best to read and research every bill I vote on. But I did not read a bill I agreed to co-patron and that wasn't smart or typical."
"I am sorry that I did not exercise due diligence before this explosion of attention; had I done so, I would not have co-patroned." She said she "mistakenly" believed the legislation would only repeal what she called "onerous" abortion restrictions.
"While it did, it sought to do much more," she stated.
Although the legislation was not expected to pass during this year's General Assembly session, it represents a progressive policy vision embraced by the leaders of Virginia's Democratic Party, including Governor Ralph Northam (D). Democrats have also reiterated that the aforementioned bill would be a top priority if they regain the majority in the state legislature – just over nine months away from the 2019 statewide elections.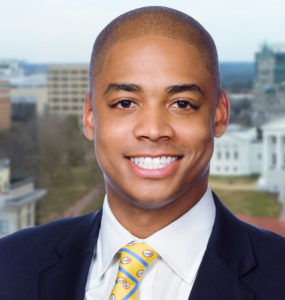 Garrison Coward, who is running for the Republican nomination to challenge Adams in this year's election in House District 68, said the freshman Democrat's "display of actions and choice of words was contrary to the values of an informed citizenry."
"As a public servant, one is obligated, if not bound to due diligence in researching and reading, before sponsoring, co-sponsoring or voting on any piece of legislation," he said.
"Her blind allegiances to a dangerous partisan agenda and the subsequent support from Governor Northam are both exhibitions of gross negligence," Garrison added.
At Thursday's press conference with Virginia's Democratic leaders, when asked whether the party had any intentions of bringing it back in session should they capture the majority in the November 2019 elections, House Minority Leader Eileen Filler-Corn (D-Fairfax) said:
"There's a lot of support for this type of legislation."
However, it seems that support for it – a bill that would repeal any meaningful protections for the unborn – has waned over the past few days.
Regardless, insofar as where Delegate Adams' "chips" may fall, in the 2017 election, she won her seat by just 336 votes. Therefore, the "mistake" that was made could very well send her packing from the statehouse after the statewide elections set for November.