In a viral speech, Ransone responded to earlier attempts to silence her point of view on the Equal Rights Amendment by reflecting on her career, her accomplishments, and her service in Virginia's House of Delegates. Speaking to young women, she urged them to follow their dreams, saying the 14th Amendment protected their rights.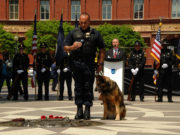 As the Virginia State Senate is set to vote on legislation that would classify abusing a family pet a felony, they are setting their sights on providing the same measures against those who abuse or kill law enforcement animals.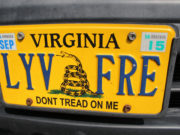 The legislation from Senator Bill Stanley would repeal the requirement that the driver's license of a person convicted of any violation of the law - who fails or refuses to provide for immediate payment of fines or costs - be suspended by the state's judicial system.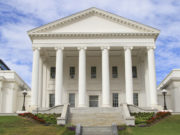 At least six Republican delegates would be running in districts where a majority of voters chose President Barack Obama in the 2012 presidential election.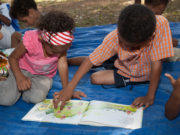 After last year's distressing report of Virginia's foster care system by JLARC, Senator Bryce Reeves' bill would "address the issues that are critical to the care, custody, and control" of foster care children to have a "direct impact on day one."
As Governor Northam and his legislative allies consider repealing Virginia's voter ID requirement, favored by nearly four in five voters, one Democratic lawmaker is proposing tougher identification requirements for pawnbrokers.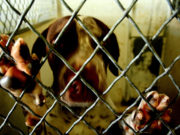 If enacted, when one abuses a cat or dog they could be charged with a Class 6 felony and receive up to five years in prison.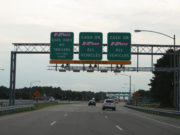 Contentions with utilizing artificial intelligence and information gathering to improve Virginia roadways do not lie within the technological advancements, but the humans using the system.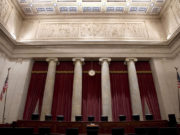 In a 5-4 decision, the justices upheld the enforcement of the ban on transgender military service members while litigation continues as it returns to the 9th Circuit Court of Appeals for further proceedings.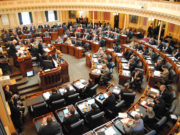 Fourteen gun control bills were defeated by Virginia House Republicans, leaving four remaining. While gun rights supporters said Governor Northam's agenda appeared dead for the year, they warned these bills represented a wishlist by gun control proponents which could pass if Republicans lose the House and Senate this November.