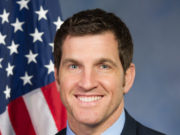 During his trip to Virginia, Vice President Mike Pence raised the national stakes with a message based on personal experience. "I was in Congress the last time Nancy Pelosi was speaker of the House," he said, "and you never want that to happen again."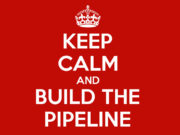 Environmental regulators have approved engineering plans for Richmond-based Dominion Energy's Atlantic Coast Pipeline in a move that means the project has the state's permission to begin construction.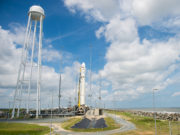 Virginia's capture of Rocket Lab's expansion into the U.S. is a victorious moment for the Commonwealth's growing aerospace industry, which will undoubtedly increase the state's overall economic competitiveness.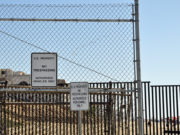 As the migrant caravan continues towards the U.S., questions have been raised about who exactly is funding the 4,000-strong endeavor. After all, food, water, gas for vehicles, and other necessities is expensive for those who claim they are fleeing Central and South America's woeful economic conditions.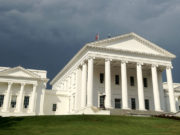 "This deprived Virginia of a high-ranking member of Congress, who was in line to sit on the House Armed Services Committee, to represent the Norfolk region that relies heavily on federal military presence to support its local economy," House GOP lawyers wrote referring to the court-appointed "special master" that was used for redistricting in 2016 - who is now charged with redrawing the Commonwealth's legislative districts.
"I kept screaming help me, stop hurting me, you are hurting me," a female Nevada Republican campaign manager recalled after Mike Stark, the same progressive political operative that harassed Barbara Comstock's staffers on the Fourth of July, physically assaulted her in Las Vegas.
A senior adviser in the U.S. Treasury Department's Financial Crimes Enforcement Network (FinCEN) has been charged with "unauthorized disclosure of suspicious activity reports" and "conspiracy" following leaks of documents related to several people under investigation by White House Special Counsel Robert Mueller.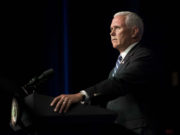 Less than three weeks before Election Day, Vice President Mike Pence will appear at a rally and headline a fundraising event for Fourth Congressional District Republican nominee Ryan McAdams in Richmond, Virginia, along with former Governor Bob McDonnell.
"Renewing the operation of Surry also positions Virginia for economic growth and will help the Commonwealth remain a leader in the production of clean energy among other states in the mid-Atlantic and South. It supports more than 900 high-paying jobs at the station and produces additional economic and tax benefits," said Dan Stoddard, Dominion Energy's Chief Nuclear Officer.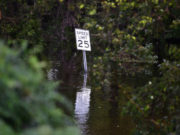 One of the biggest factors for the most costly storm preparation in almost a decade stems from the governor's decision to evacuate 245,000 residents from low-lying parts of Hampton Roads, the opening of two state-sponsored emergency shelters, and the mobilization of 6,000 Virginia National Guard troops.