"Look at two years, look at what has happened in two years with the United States on foreign policy. Now the United States is respected. Countries may not like what we do, but they respect what we do. They know that if we're going to do something, we follow it through, and the President proved that," U.N. Ambassador Nikki Haley said in the Oval Office following President Donald Trump's announcement that she will resign at the end of 2018.
During his 12 years on the federal bench, "no federal judge — not a single one in the country — has sent more women law clerks to clerk on the Supreme Court than I have," Brett Kavanaugh said during a Senate Judiciary Committee hearing. He added, "I'll be the first justice in the history of the Supreme Court to have a group of all-women law clerks. That is who I am."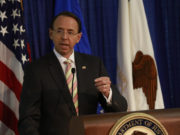 "I didn't know Rod before," President Donald Trump said Monday leaving the White House. "I've gotten to know him, and I get along very well with him." He added at a previous press conference, "My preference would be to keep him and to let him finish up."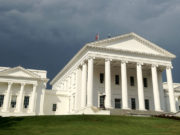 "Six years ago, a national group of liberal donors began a systematic effort to attack the bipartisan redistricting plan adopted by the House, despite pre-approval by President Barack Obama's Justice Department and overwhelming support from the African American members of the House. This coordinated, partisan effort cost taxpayers millions of dollars and is culminating with an overt attempt to install a court-drawn plan more politically favorable to Democrats than any politically-neutral plan that might emerge from a legislative compromise," said Speaker of the House Kirk Cox (R-Colonial Heights).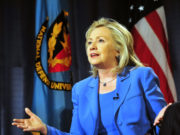 Former President Bill Clinton and former Secretary of State Hillary Clinton are traveling the continent to talk about their careers, important moments in American history, and, of course, the "most controversial and unpredictable presidential election."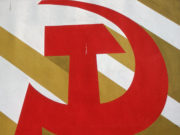 "Economic development. As a socialist elected to public office, no other phrase gives me more heartburn," said the Virginia House of Delegates representative from Manassas. Subservience to the state brings booming economies, Delegate Lee Carter believes.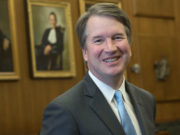 The balance now stands 51-49 in favor of the Supreme Court nominee Judge Brett Kavanaugh after weeks of allegations of decades-old sexual assault and an unprecedented agenda from Democrats to derail the confirmation hearings. Though, if either Senators Susan Collins (R-ME), Jeff Flake (R-AZ), or Joe Manchin (D-WV) decide to change their vote for Saturday, Vice President Mike Pence would cast the first ever tiebreaker vote, sending Trump's pick to the high court.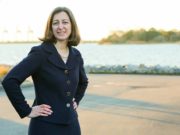 The Democrat challenger to Congressman Scott Taylor (VA-2) says that Americans must "have reliable and affordable choices in healthcare." Considering that fact she believes in bolstering the faltering ACA, and is in a party that is working towards socialized healthcare insurance, it's quite precarious what she means by "reliable," and "affordable," and "choices" in healthcare.
"When I came forward to share my story, the first person to support me was Barbara Comstock."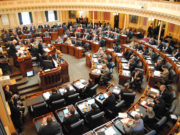 Governor Ralph Northam's treatment of Democrats who work with Republicans shows that the "Virginia Way," may be too partisan political principle to embody in the legislature.