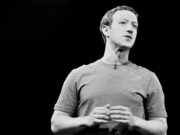 As tech and social media giant Facebook battles internal executive struggles and an eight-month-long 25 percent stock slump, the U.K. Parliament has revealed what the U.S. Congress did not, CEO Mark Zuckerberg engaged in "whitelisting" and targeted now-defunct industry competitors.
"From serving as the youngest WWII pilot, a Member of Congress, Ambassador to the U.N., Ambassador to China, CIA Director, Chairman of the Republican National Committee, Vice President, and President," Congresswoman Barbara Comstock (VA-10) said President George H. W. Bush "always served with distinction."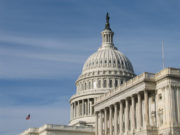 "We can't do anything about the emotional cost, but we can do something about the financial cost," Congressman Morgan Griffith (VA-9) said following his introduction of legislation - based on a true and tragic story from one of his constituents - to allow parents of involuntarily stillborn babies to receive the federal Child Tax Credit.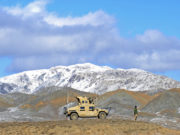 If the United States and her allies are to see a comparative "victory" in Afghanistan, apart from a permanent occupation reminiscent of imperialism that would be bloody, costly, and ineffective, it is possible that the only way to deal with the country at-large is by dealing with, individually, its local power brokers.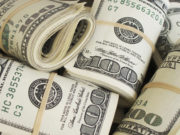 Coming off the 2018 midterm elections, with Democrats taking back the U.S. House of Representatives and Virginia's congressional delegation from the GOP, the recruitment and training strong candidates on part of the liberal party is likely to be well-funded in such a consequential election.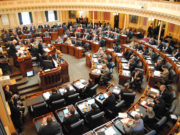 For the upcoming session in January, Delegate Dave LaRock (R-Loudoun) said his biggest legislative priorities are conforming the Commonwealth's tax code to federal guidelines, helping families secure state funds for their children to attend private K-12 schools in emergency situations, and to expand broadband connections across rural Virginia.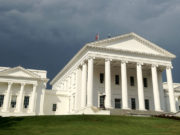 As the General Assembly has just 30 days of official work in Richmond scheduled so far this year, which has traditionally been extended to 45 calendar days, Republicans representing Southwest Virginia will work on five broader subjects and areas of legislative action that include providing funding for public education, reforming the state's tax code, upgrading Interstate-81, combating the opioid crisis statewide, and legislation to proliferate and regulate sports betting and casino-style gaming.
"Concern over immigrant welfare use is justified, as households headed by non-citizens use means-tested welfare at high rates," says the Center for Immigration Studies as President Trump looks to the DHS proposal that will enforce "public charge[s]" to non-citizen immigrants that use public assistance programs.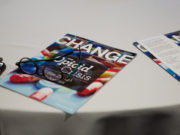 Patients in the City of Martinsville are prescribed more opioids than anywhere else in the country. In fact, doctors and clinicians in the area, which is home to just under 14,000 residents, prescribed almost 4,090 morphine milligram equivalents per person, with the national average being 640 milligram equivalents per person.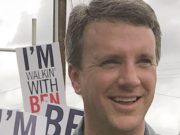 With the lucky first draw among freshman legislators picking offices in downtown Washington, D.C., Virginia's Congressman-elect Ben Cline chose room 1009 in the Longworth House Office Building, adding that his pick would house "lots of room for visiting constituents."