From our friends at Blue Virginia we see that Justin Fairfax, the Democratic lieutenant governor's candidate who has been left in the cold by the Democratic establishment for his progressive politics, is perfectly willing to dole out some payback.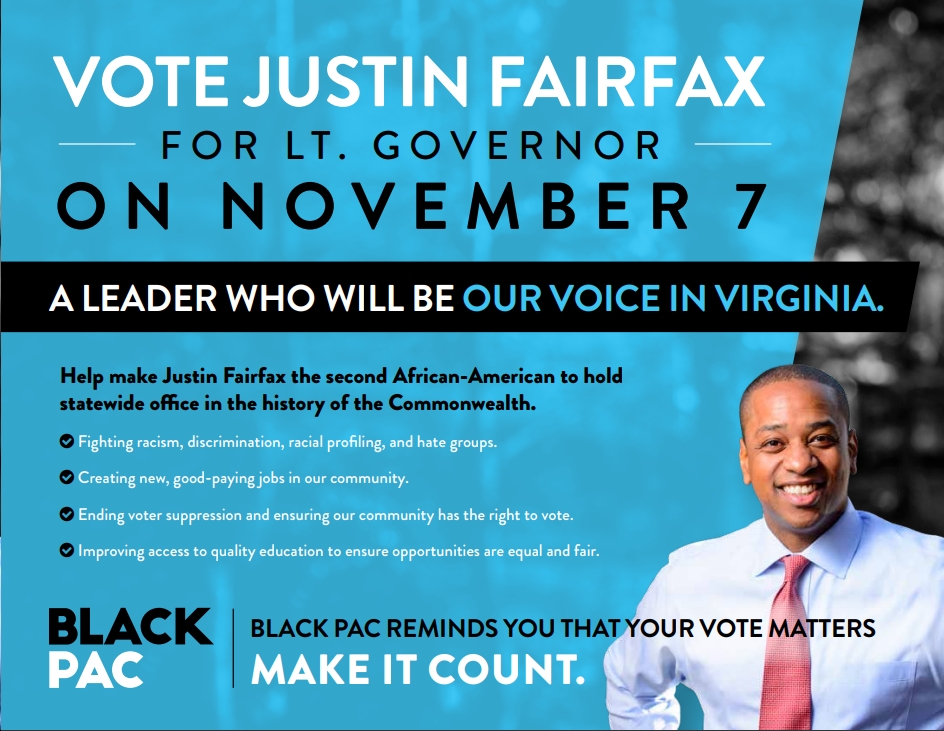 The BLACK PAC mailer went out to about 60,000 Virginia households — but does anyone notice who is… missing?
That's right — neither embattled Democratic gubernatorial candidate Ralph Northam nor sitting Attorney General Mark Herring even get so much as a mention on this flyer.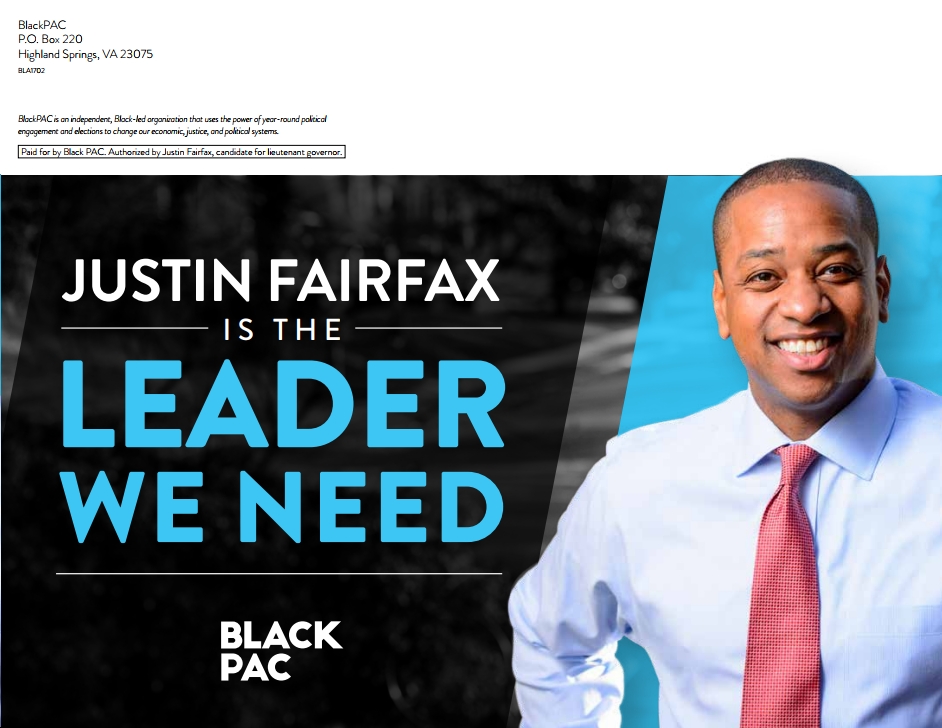 "Authorized by Justin Fairfax."
Ouch.
This comes after news that Northam continues to slip in poll after poll, with Northam behind by 2 points and Herring in a solid tie against his rival, Republican challenger John Adams.