Governor Glenn Youngkin spent part of his Saturday supporting Republican Nominees Karina Lipsman (VA-08) and Jim Myles (VA-11).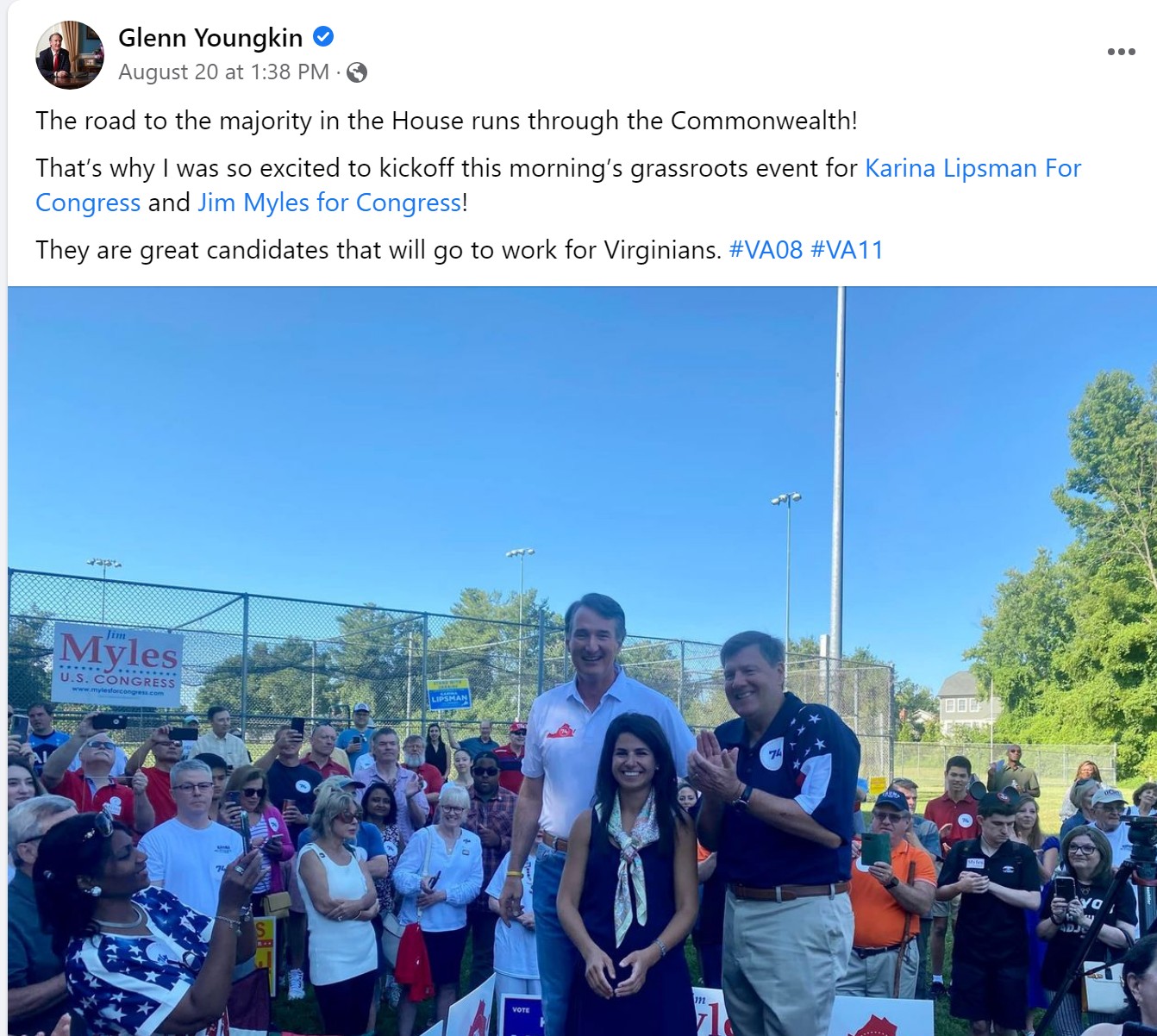 His wife – Virginia First Lady Suzanne Youngkin – will also join Lipsman at a ticketed event in McLean later this week.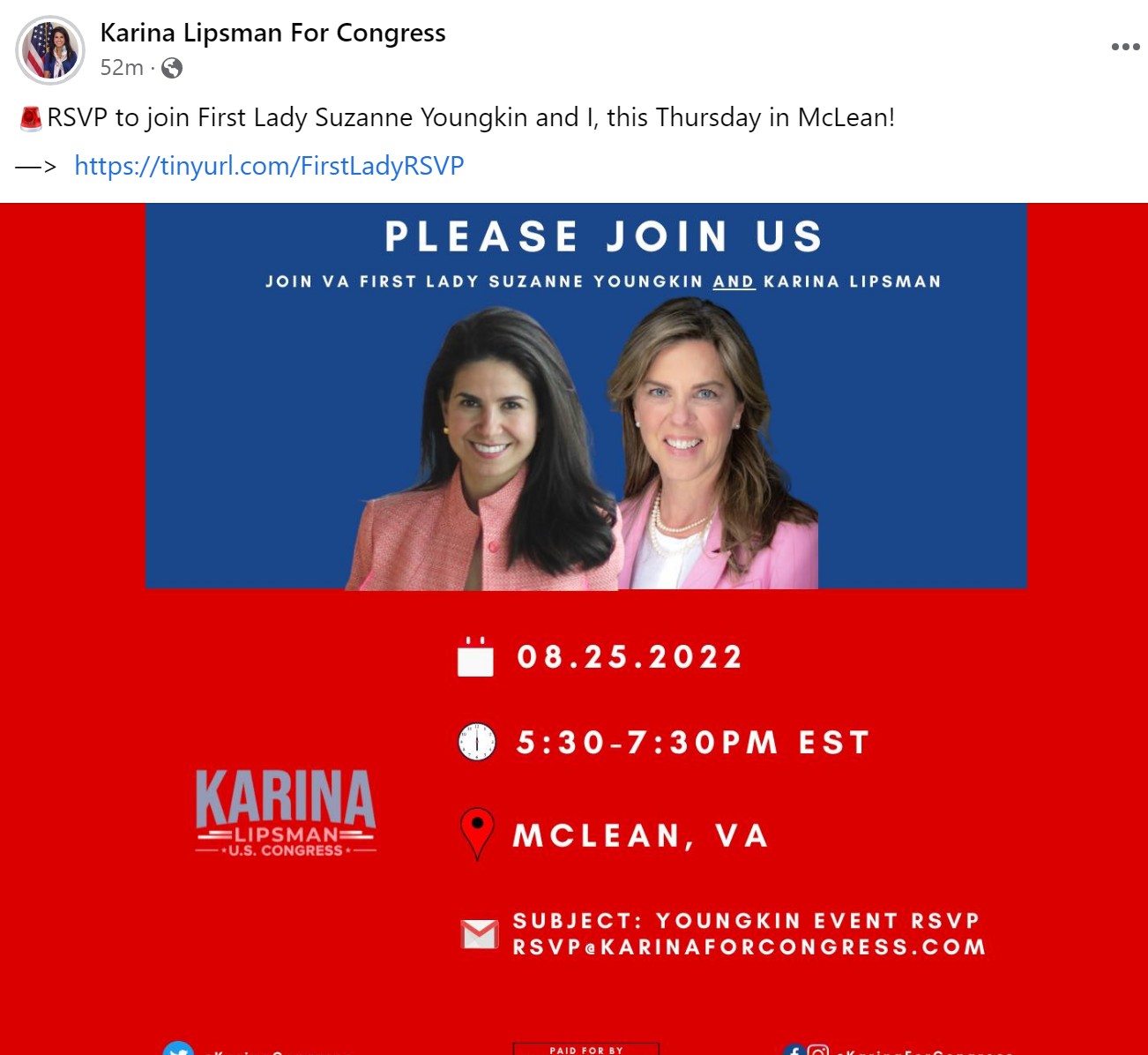 A sizeable number of supporters joined Governor Youngkin in supporting Lipsman and Myles on Saturday. Governor Youngkin told the energized crowd that this year is "chapter two of the journey to remind everybody that Virginia is not Blue, Virginia is Red."
As someone who attended a rally with then-candidate Youngkin in Old Town Alexandria last fall – and has also attended numerous grassroots events across Virginia this year – I will tell you that the party faithful in this state are energized – especially in NoVa – much more than you would expect in an area where Republicans only garnered a quarter of votes in the last election cycle. House Democrats shouldn't sleep on Republicans anywhere this fall, especially in the Commonwealth of Virginia.
Governor Youngkin is right – "the road to the majority in the House runs through the Commonwealth!"