Delegate Jason Miyares (R-Virginia Beach) has had a busy ride into the world of politics. From becoming a young prosecutor in the Tidewater region, to running Scott Rigell's successful bid for Congress as campaign manager, then to being the congressman's chief adviser, making partner with a consulting firm, serving as assistant commonwealth's attorney, then on to Richmond as Virginia's first Cuban-American legislator. While his fast-paced rise is riddled with positions of authority and exudes an aura of certain gravitas, he does come from more humble beginnings.
TRS spoke with Miyares at length to discuss why he first waded into the profession of politics and how he intends on using his diverse background to reach a wider range of voters and welcome them to the Republican Party.
"A lot of my identity and the reason why I decided to get in is my family story…[their] perspective on America. My mother got on an airplane in Havana, Cuba, when she was 19 years old. Literally homeless, penniless – didn't know where her next meal was coming from – fleeing Communism…it was an incredible choice."
Miyares' mother escaped Cuba in October 1965 when the Communist Party took control of the country and Fidel Castro assumed absolute power when notorious revolutionary Che Guevara left of Cuba to train the opposition force in Congo-Kinshasa against the Western-backed government. But, before the Communist Party took full control of the island nation, Castro's grasp was already on the Cuban people. The dictator's  authoritarian reach even lunged for the delegate's uncle.
"He was arrested during the Bay of Pigs Invasion. They suspected him of being a dissident….suffered additional humiliation, a mock execution."
After the failed attempt by U.S. intelligence organizations to overthrow the Castro regime and take back Cuba from Soviet influence, hundreds of executions took place in response to the invasion. The situation cemented fractured relations between the two countries.
"Ironically, they said if the Bay of Pigs Invasion was successful they were gonna (sic) machine gun him…so it's a good thing that didn't go through, he got out…he got my grandmother, my abuelita, out."
Miyares said that his mother has always had an incredible appreciation for the fact that she was able to get out of Cuba and start a life of her own. Unlike Cuba, where the government derives no consent from the governed, the freedoms protected in the U.S. allowed for his mother to be gainfully employed, raise a family, and enjoy the liberation and independence that Americans sometimes take for granted.
"I'd like to say America is a nation of second chances, and growing up in my family, outside of Christmas, the biggest holiday was always July Fourth…As a result, I have a deep, abiding love of this country."
A love of country is why Miyares first decided to run for office. He had been prodded to throw himself into the political arena many times, but valued his family too much and enjoyed his profession as a prosecuting attorney to agree. But, his view to serve his community and a respect for dignity of his peers and neighbors is what moved him to throw his hat in the ring. Moreover, Miyares said he received an ultimatum from his wife who simply said, "you have to win."
"So many people get into this crazy race for power and that's not the way our founders viewed…not what the servant mentality should be…servant leadership, serving their community."
He built his political career on a philosophy that mirrored a personal hero – the Great Communicator himself, President Ronald Reagan. Miyares said the Republican Party as an aspirational nature to champion the ingenuity of man, to strengthen the nation from within. Though, it was people like Reagan that brought a touch of charisma to the conservative kind, bringing the message to a wide-ranging crowd.
"Sometimes Republicans can come across like accountants, talking about numbers and figures and we don't talk about…the dignity of you, the dignity of man, the dignity that the government is going to respect you…give you opportunity."
When speaking on the value of opportunity, it is important that the message does not fall upon deaf ears, and to show a personal touch that is accepted by diverse communities.
"[Reagan] brought a broad conservative message to a broad audience…always understood the importance of teaching, of expanding, and explaining…[President Reagan] had this optimistic and a wicked sense of humor which I think is important in politics."
For Miyares, he is not a Republican because it was choice made during college when being presented with different political philosophies taken from a book like many are today. He is a Republican because of an inherent quality that was built upon his family's story, the way in which his mother built a life after arriving in America, escaping a dictatorial regime that suppressed human ingenuity and held centralized power for no other reason than because people were relegated as simply a function of the state.
President Reagan's quote: "Government does not solve problems; it subsidizes them," is one that Miyares says he uses as a guide as he governs from Bank Street in Richmond. In his experience, when problems arise in this country, it is the body of citizens that fosters the natural qualities of man that is the best antidote for a complication.
Furthermore, Reagan used the notion of "peace through strength" to stand up to the evils in the world – be that poverty, war, or rogue regimes, and possibly his greatest triumph against, what Miyares says is:
"…one of the evilest forms of governments ever devised, which is Communism."
As history tends to repeat itself, the Virginia Beach delegate saw this again during his first years as a member of the General Assembly, when Communism crept back into the narrative when then-Governor Terry McAuliffe (D) announced his "Engage Cuba" program, set to re-establish a trade relationship between Virginia and the island nation.
According to a press release, Virginia partnered with the advocacy organization to advance federal legislation to lift the Cuban embargo to, "strengthen Virginia's agriculture, port, and other top export industries, create jobs across the Commonwealth, and help improve the lives of Cuban people." It reads on, "until Congress lifts arbitrary travel and trade restrictions, Virginia farmers and businesses will be stuck on the sidelines as foreign competitors move into Cuba's emerging markets…We applaud Gov. Terry McAuliffe and Sens. Mark Warner and Tim Kaine for their support in improving relations with Cuba and advancing legislation to end 55 years of failed policy."
Upon learning this, he bucked the executive branch to denounce the measure, giving light to the seemingly unseen and unfortunately "forgotten" aspects that the Cuban people are still subject to today. He confronted this during a speech in front of the state legislative body.
When asked about McAuliffe's idealistic view of the Castro regime and the Engage Cuba economic venture, which lead to his speech, Miyares said:
"It was bothersome…my point there was, he [McAuliffe] missed a golden opportunity."
Miyares said the Governor of Virginia, as a position, is very unique compared to the executives of other states around the U.S. The seat has been held by Thomas Jefferson, Patrick Henry, and others who were the guiding lights in the years of the American revolution. Those men, for Miyares, took the notion of the freedom of man seriously, putting their lives and the lives of their countrymen and women on the line for the utterance of truth, freedom, and unalienable rights.
Miayres said he caught wind of the trade mission with Cuba after a press release was sent to him, but was distressed after he saw that the rhetoric left out some very important issues that were reminiscent of his family's past.
"There was no mention in the press release about the prisoners of of conscience. There was no mention in the press release about the 'Ladies in White' that have been recognized internationally for the fact that they simply march peacefully in protest of the regime."
Known colloquially as Damas de Blanco, the Ladies in White represent a Cuban opposition movement by the wives and other female relatives of jailed dissidents who protest political imprisonments by attending Mass each Sunday while wearing white dresses – a color chosen to symbolize peace – and then silently walking through the streets.
One year prior to Miyares' speech in the General Assembly, then-President Barack Obama visited Cuba on March 19, 2016, and hours before he arrived, Cuban authorities arrested more than 50 members of the Ladies in White, using violence and aggressive action to detain them. Berta Soler, whose husband Angel Moya Acosta is serving 20 years in prison for opposing the Communist Party, said to reporters prior to her arrest, "For us, it's very important that we do this so President Obama knows that there are women here fighting for the liberty of political prisoners. And he needs to know that we are here being repressed simply for exercising our right to express ourselves and manifest in a non-violent way," according to USA Today.
Elizardo Sanchez, head of the Cuban Commission on Human Rights and National Reconciliation, explained that not many people in Cuba believed things would change just because of a visit by an American President. Furthermore, she said that many fear that the human rights violations in Cuba are being forgotten by the rest of the world.
"Neither President Obama, nor the Cuban people, expect spectacular changes," Sanchez said. "These kinds of regimes are repressive. It's necessary to maintain their power. So no matter what Obama says or does, it's impossible to put a good face on the human rights situation here in Cuba."
For this "missed opportunity" to provide actual change to the political landscape and human rights violations in Cuba, Miyares remarked on McAuliffe's visit:
"In between your drinking mojitos with the Castro regime, take five minutes to ask…in Virginia we care about human rights…we care about prisoners of conscience."
For the delegate, the situation between the U.S. and Cuba isn't about economics. Even if trade relationships become better, real change is needed to liberate the people of the island and show that freedom and liberty is carried out in all countries.
"If you read anyone who has been in a gulag or has been a prisoner of conscience…the biggest feeling is hopelessness…it's not the beatings or the lack of food and water, it's the feeling they're forgotten, and that is what bothers me more than anything else. You [McAuliffe] hold such a prestigious office and you go to that country [Cuba] – they know that. Don't think for a second the prisoners in the gulags in Cuba don't know when America has come to visit. They know. They absolutely know. And don't think they don't hear that we have forgotten them. Don't think they don't hear that there is no mention of them…that was why I got up and spoke."
"The Governor could have stepped up better to the shoes he filled when he took that office…could have been one of the finest moments of his administration, and was one of the weakest."
More recently, progressivism has taken over the younger portion of the Democratic Party. Che Guevara T-shirts are often seen being worn by young protesters marching against nearly everything done by the Trump Administration. The resistance sentiment among younger voters has influenced the rise of several members of the the Democratic Socialists of America to run for elected office, and even grab nominations for Congress.
Currently, a Democrat running in a Miami-based congressional district is banking on bettering relations with Communist Cuba, even campaigning in Havana. Idealistic, but dangerous.
TRS asked Miyares about what he would relay to the younger generation about the dangers of Communism. He said it is based on his experience and family background, but also rooted in historical facts proven throughout the world.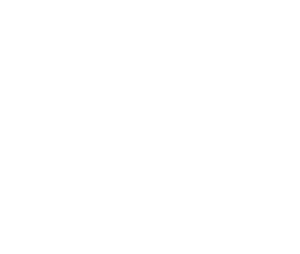 "The point I'd like to make to young people is that the year Fidel Castro took power, Cuba had the same GDP as Italy, and the year he died it had roughly the same GDP as Sudan."
Cuba's GDP (Gross Domestic Product), while it has risen slightly since the embargo was lifted, still ranks among most third-world nations. According to 2015 figures from Trading Economics, Cuba's GDP is around $87 billion, less than the State of New Mexico. Communism, as proven time and time again, does not cause a flourishing economy, or a free populous.
"We're not seeing advertisements saying 'come to beautiful Venezuela' these days…they're literally starving"
Miyares responded with a quote from Margaret Thatcher to explain the dilemma surrounding centralized economies: "the problem with Socialism is that is always runs out of other people's money."
In the effort to extinguish poverty around the world, the free market is the answer, not Socialism or Communist regimes, according to Miyares.
"The year I was born, roughly one out four people on this globe lived in crippling [poverty] on less than $2 a day…one in four. Now that number is one in 20."
Unfortunately, for many young people the benefits of capitalism and free economies are not being explained in classrooms, wherein the "free exchange of goods, ideas, and services" are the attributes that need to be championed.
"I always ask people, particularly young people, what happened? What happened with the single fastest eradication of poverty in world history? What happened? You had countries that moved away from state centralized control of economic planning."
"I'm not saying their governments have; for example, China – the government is still autocratic. But, their economy. They moved away from centralized control. India, same thing – Korea, Singapore, Chile. You had countries that liberalized their economy…they've gone towards free markets, which is nothing but the free exchange of goods, ideas, and services."
Due to this, over one billion people throughout the world have been liberated from severe poverty in a little under two decades.
"It's the most remarkable human story that we see today that the media has completely missed."
For Miyares, institutions that romanticize the teachings of Karl Marx, Che Guevara, and other Communist revolutionaries are creating a bad example that is now rearing its head in the American political system.
"Anyone who walks around with a Che Guevara shirt on…they're a walking temple of ignorance."
Although he isn't in the business of liberating national economics, Miyares is on the forefront of liberating people out of poverty here in the Commonwealth. He has been sponsoring legislation in the General Assembly to accomplish this through private job creation, entrepreneurship, healthcare reform, and modernizing education options. The Virginia Beach delegate greatly supported the business-driven initiative "GO Virginia," which facilitates greater collaboration between the business community, higher education, and local governments to alleviate impoverished areas.
During the 2016 session, Miyares carried House Bill 451 creating the Commission on Economic Opportunity for Virginians in Aspiring and Diverse Communities. He is now the chairman of the 12-member bipartisan legislative commission which is researching ways to achieve economic opportunities for members of aspiring and diverse communities in Virginia.
The commission, which includes six legislative members and six non-legislative citizen members, tours cities and towns around the state and often gets input with private sector business leaders, economists, and community activists. When asked about his role with the commission and how he plans on empowering disenfranchised communities, Miyares said:
"We're looking at a couple different things…but it all comes down to what are the barriers of opportunity…I have the mentality of building a bottom up economy, not a top down."
There are many questions Miyares and the commission are asking:
"Are we going to be content to allow the zip code of where you live define your educational future, or are we going to believe in parental empowerment?"
"What about the civility of the family? I come from a broken [home]…I have enormous sympathy for those that come from that background."
"What are ways we can encourage fathers to being involved in their [children's] lives?"
When Miyares is prosecuting cases in Virginia Beach, a pre-sentencing board looks at the demographics of the accused that includes, but is not limited to family history and background. During his experience working in the justice system, Miyares found:
"…across all socioeconomic, ethic and racial, and religious lines, there was no father in their life, overwhelmingly…the stories are heartbreaking, utterly, utterly heartbreaking."
The breakdown of families over the past few decades has societal consequences. The number one issue that no pundit in the mainstream media or politician in government wants to acknowledge in the discussion over violence in America is fatherlessness, exactly what Miyares has been talking about.
"Encourage fatherhood."
No one can deny that the issues of drug and alcohol abuse, mental illness, gun violence, generational poverty, crime, and lack of educational advancement strikes those worst whom do not have a solid family foundation. Although the answer is simple, the full-fledged implementation of a plan is a bit more daunting.
Encouragement does work in other aspects of alleviating poverty, though. Which is work itself.
That is why Miyares sponsored House Bill 338 during the 2018 session, the Medicaid work requirement bill.
"There is a psychological benefit to work….benefit for your children…showing them this is what adulthood looks like."
The bill would require all able-bodied adult recipients of medical assistance services to work in some capacity or be in school, but does provide waivers for children, individuals age 65 or older, individuals with certain disabilities, those whom are the primary caregiver for a dependent, and in other situations. Nevertheless, the legislation would enable Medicaid enrollees to improve their health and well-being through "training, education, employment and other community engagement opportunities leading to self-sufficiency," according to the bill.
"I worked at McDonald's. What does it teach you? How to show up on time. How to be dressed, be polite, be courteous, and it also gives you the incentive that you're… not doing something like McDonald's in 20 years, but you're advancing your career…it gives you the basic training skills for your next job."
Miyares is accomplishing a lot for his constituents back in Virginia Beach and working to provide for a better future for all Virginians, but not everything TRS asked Miyares surrounded politics, socio-economic development, and his family's past as it ties into Cuba. We probed into the personal life of the Virginia lawmaker to get a look at some things that wouldn't be found in the newspapers.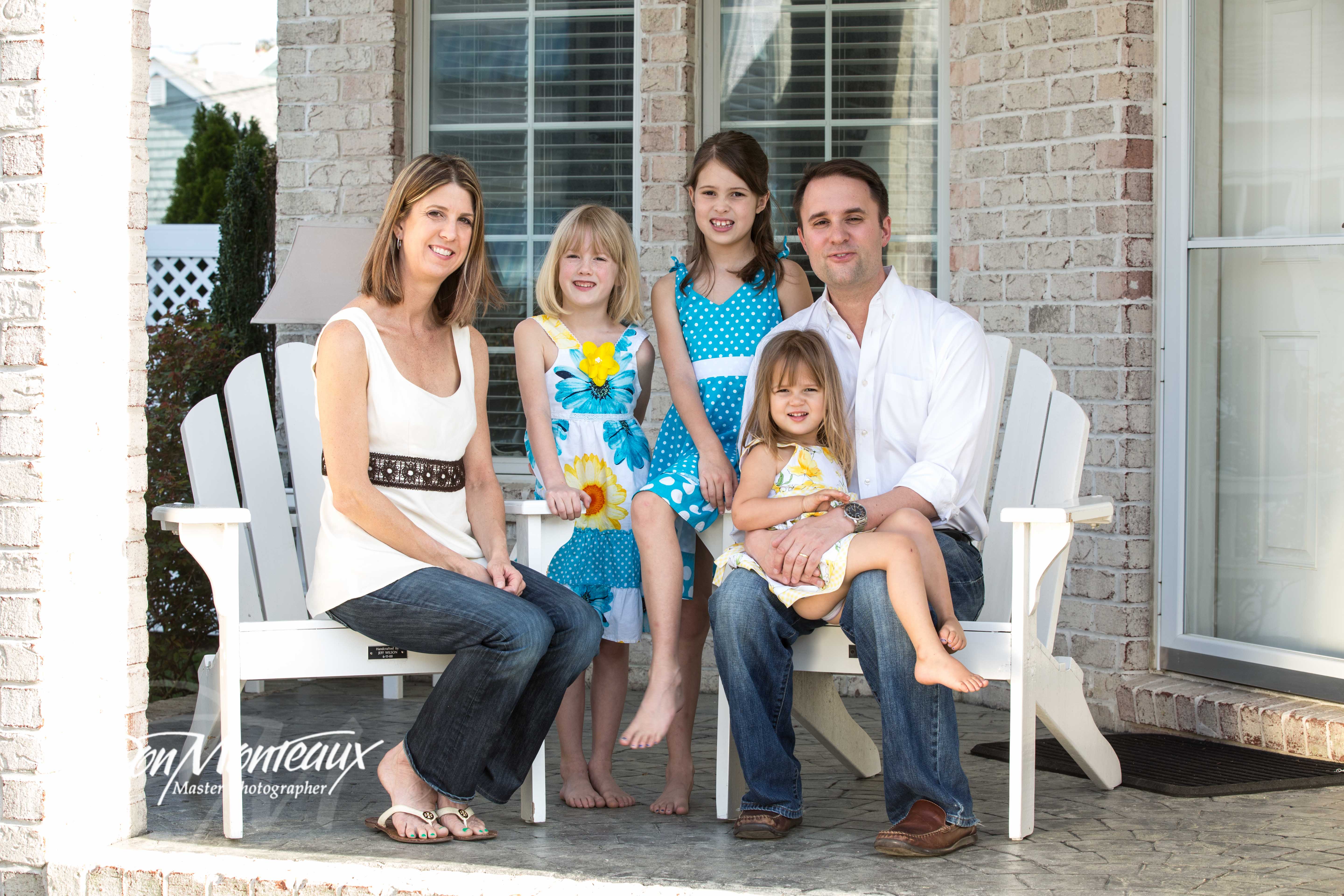 Favorite album right now:
"Songs of Experience by U2, great album."
Favorite book:
"Mere Christianity by C.S. Louis, or the Definitive Calvin and Hobbes Collection."
Dream profession:
"Fighter pilot; my eyes are so bad though…there was no chance…that would have been magnificent.
Best/worst purchase:
"Best purchase: an engagement ring for my wife. Worst purchase: probably the most recent Taylor Swift album because my daughters insisted I buy it and want to play it all the time….I like 1989 a lot better…"