There's a common theme among number crunchers among Virginia Republicans that Fairfax County is the snake that swallowed the bowling ball.
More accurately, that no matter how well Republicans might seem to do across the Commonwealth, when 1.3 million Fairfax County residents make their voices heard, that's a massive fraction of the nearly 9 million Virginians who live here.
Which leads us to point #2 that Republican number crunchers make all the time, namely that the western part of Virginia from Roanoke to Lee County is our Fairfax County.
So how do we do in a place where the locals affectionately call "real Virginia" (in response to the feeling in Southwest Virginia that many in Richmond believe Virginia stops at Roanoke)?
It looks like this: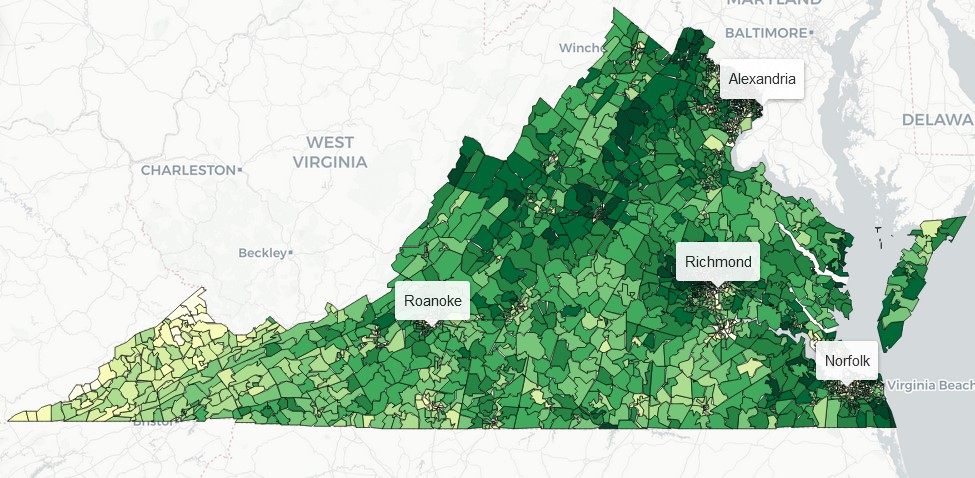 Former RPV Chairman Pat Mullins made it his life's mission to make sure Southwest Virginia was the focal point of all our efforts.  There was a good reason for it.
Not only was Mullins a native of Southwest Virginia, but he lived in Northern Virginia most of his career and knew firsthand that the only way to counterbalance the "come-heres" from points north was to encourage the "been-heres" in Southwest Virginia who share Republican values yet receive none of the love showered upon places such as Loudoun or Prince William.
It is often joked that West Virginia — were it ever to be reincorporated into the loving arms of the Old Dominion — would ensure that Virginia would remain a Republican stronghold for the next 50 years.  Yet western Virginia remains an untapped resource for consistent Republican (or conservative) grassroots mobilizing.
In 2014, Republicans came within a smidge of winning statewide before enduring a seven-year drought.  With US Senate elections coming up in a battleground year for Virginia in 2024, Republicans would be well-advised to start focusing and building where there is much to gain.