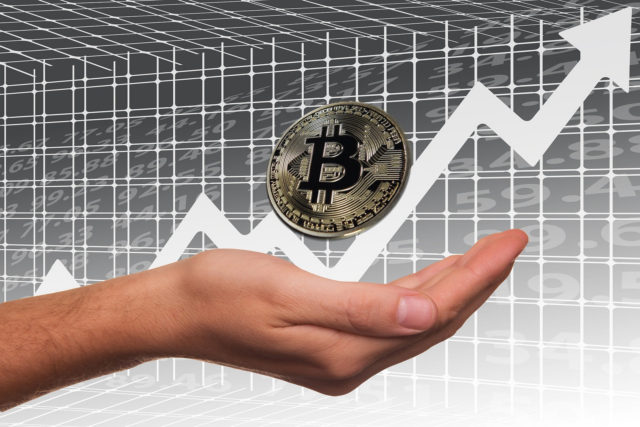 Fears of the Bitcoin bubble bursting are starting to arise worldwide amid a near 18 percent drop in the month of January. Moreover, the cryptocurrency has plunged nearly 50 percent since its peak on December 17 at $19,205.11 per coin. As of noon today, Bitcoin has seen a 5.64 percent rise to $11,255.01, but the digital coin's wild ride still continues.
Last week, Bitcoin reached the lowest point in months at $9,477.38, just after a three-month spike in value. Scott McGann, a finance professor at San Diego State University, claims, "There is significant precedent to suggest that the more rapid the appreciation, the more rapid the depreciation," according to a report from USA Today.
Within the last year, though, Bitcoin has still enjoyed over a 1,200 percent increase. According to Convoy Investments, a New York-based investment firm, the digital currency's rise in value has been 65-fold, marking the biggest ever financial bubble in history. Howard Wang, co-founder of Convoy Investments, explained. "Historically, most major asset bubbles tend to lose close to 80% of their peak value."
Current turmoil in the Bitcoin market has been spurred on by fears from the far East as regulators have been attempting to crackdown on cryptocurrency investors. South Korea is moving to ban the digital currency from their country and the Chinese government has leaned towards prohibiting centralized trading.
Bullish Bitcoin investor Tom Lee, co-founder of Wall Street firm Fundstrat Global Advisors, claims the recent sharp decrease is temporary. He stated his year end speculation at a target of $25,000. Although Bitcoin is unregulated and is not currently backed by any governmental institution, investors will become more comfortable with committing more funds to the cryptocurrency. "Tech-savvy Millennials, which are entering their prime income years and are distrustful of traditional financial institutions, will drive adoption of digital currencies," Lee added.
Most people are investing in digital currency not because of their belief that it will become the global currency of the future, but that it will only rise in value, treating it like an asset. Therefore, given that Bitcoin has no intrinsic value, commodities or gold, its value is based on people's willingness to buy it.
Bitcoin's current market value sits at $179.5 billion, far lower that the gold market at a lofty $7 trillion. Large financial institutions still have not contracted the Bitcoin bug that will inevitably lead to a sharp, steady increase in market value, which would also mitigate a chance of an entire bubble burst. As well, there is no broad ownership of the digital coin. A recent study cited that under two percent percent of people own Bitcoin. Nonetheless, the cryptocurrency may be the future of high-price assets.