When it comes to inter-regional economic development, a Republican from Southwest Virginia and a Democratic from the industrial hub of Central Virginia recently teamed up to make an effort to create an economic relationship between the two regions that are separated by a few hours car ride. Using the same strategy, Richmond and Hampton Roads may be in the beginning stages of creating a similar municipal collaboration.
Richmond is currently the 44th largest metropolitan area in the U.S. with 1.2 million people. The Hampton Roads metropolitan area has 1.7 million people, making it the 37th largest. Put together to form a mega-region, the area would rank 17th with almost four million people.
To head this effort, two men from either region are spearheading a revived effort to create a partnership between Richmond and Hampton Roads.
This month, Tom Frantz, a partner at Williams Mullen in Virginia Beach and the founding member of the Hampton Roads Business Roundtable, and Ted Chandler, co-founder and managing director of New Richmond Ventures (NRV) will take a general look upon the assets each region has, with a hope to potentially make the mega-region a reality.
In early 2018, Frantz said Richmond-area leaders supported a push to launch a funded, staffed collaborative effort exploring economic opportunities that would merge two metropolitan areas.
Chandler said that the formation of partnerships between Richmond and Hampton Roads have involved a wide spectrum of interests, not solely business decisions. The two men explained that the volunteer aspect and professional leadership qualities of a business organization carried heavy weight in the decision making process to create a framework.
"Previous efforts at regional cooperation have not always been broad-based enough," Chandler said in a report from The Virginian-Pilot.
Currently, the Hampton Roads Community Foundation and the Greater Richmond Chamber Foundation are funding the mega-region initiative, with the Hampton Roads Chamber, Virginia Peninsula Chamber and Chamber RVA also supporting the project.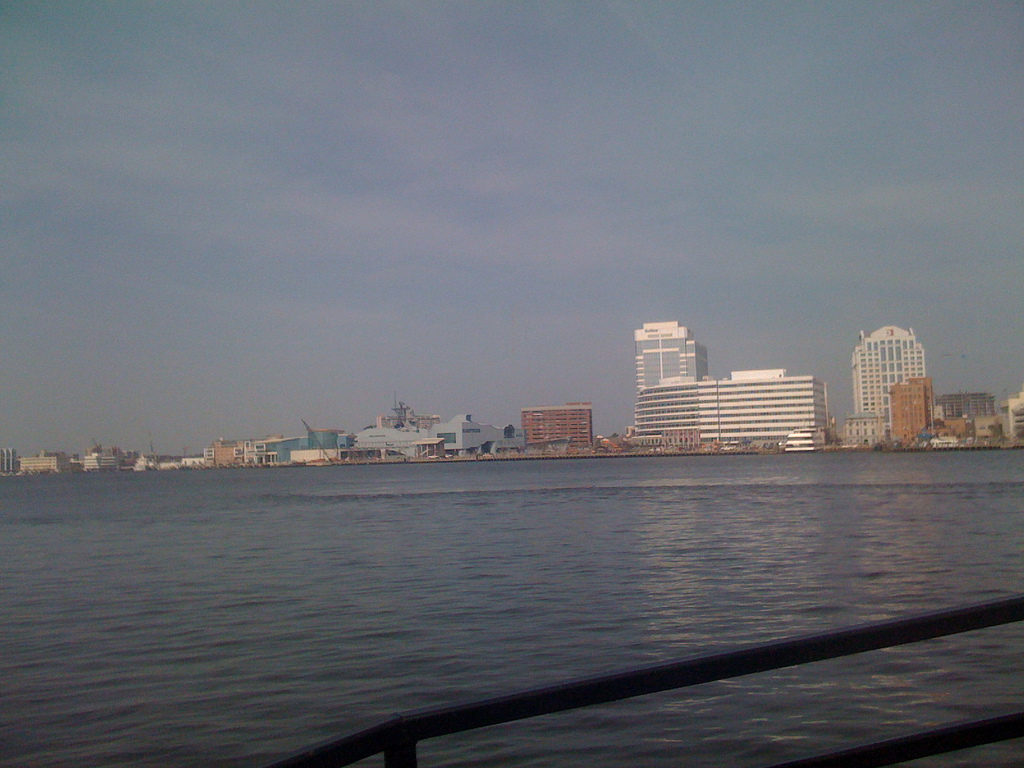 "If we market ourselves as one megaregion to the rest of the world, it would certainly give us greater opportunities," said Hampton Roads Chamber President and CEO Bryan Stephens.
A regional economic merger could potentially allow for larger companies to migrate to Virginia which want to be located in an area with a populous from which they can hire, as well as having certain specialties due to Virginia's diverse economy. Chandler explained that Richmond's Port Terminal will be looked at as a prime transportation hub that may grow, and with Virginia Commonwealth University's Health System research and innovation that has been a great influence in the capital city.
Both community leaders also praised the potential developments based in the large military presence in Hampton Roads. Teamed with big tourism markets in both regions, the economic development potentials are numerous.
"The business leadership in Hampton Roads and the Richmond region each believe that an active and engaged collaboration will allow us to jointly pursue much more impactful opportunities than either region simply acting alone," Chandler said.
Franz added, "I think that we both have seen that we're better off getting opportunities for the combined regions than we are by being insular and not even being invited to the dance because we're too small."
There are also multiple ideas on how to improve transportation between the two areas. The widening of Interstate 64 is set to be complete by 2021. Richmond is in the stages of a concourse expansion project at its international airport as record-breaking numbers of passengers make their way to and from the capital city. Also, the Port of Virginia, which is centered in Hampton Roads and has a large location in Richmond, is considering a high-speed rail between the areas, which has been discussed in years prior.
In terms of population size, the hypothetical Richmond-Hampton Roads metropolitan area would rank right around the Seattle-Tacoma region. Based on 2015 statistics, the mega-region could rank in the top 20 for GDP.